Today's iPhone, iPad, and iPod touch free apps daily include an action based challenge, garden utility, colorful puzzle game, and time management game. A number of apps drop from paid to free on a daily basis*, and we pick the top four everyday, as many of the others aren't worth your time even for free. Everyday we try to pick apps that are worth spending money on, but are now free to download, and here they are.
*Price drops are temporary, and usually last for just 24 hours, so be quick to download.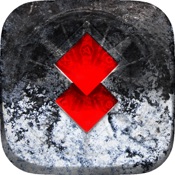 Cubway ($2.99 -> Free, Universal): An action based challenge in which you need to drag a red cube past all kinds of obstacles to reach the finish line. There are 55 levels included with four main types of challenges in the way the obstacles are presented, and how you can move your red cube.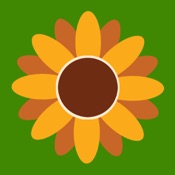 Garden Pro! ($3.99 -> Free, Universal): A guide to flowers and plants with over 12,000 descriptions included. You can add plants from the guide to keep track of your own garden, and learn about watering periods, proper sunlight, next irrigation, and more.
Cardinal Land ($0.99 -> Free, Universal): A colorful geometric puzzle game in which you piece together shapes to create animals. There are over 80 levels included, and with each solution you're presented with facts about the given animal.
Train Conductor 2: USA ($1.99 -> Free, Universal): An action packed strategy game that is all about directing train traffic to make sure each colored train goes to the same colored destination. The sequel presents American destinations with appropriate themes to direct the trains across.