Today's iPhone, iPad, and iPod touch free apps daily include a deluxe 3D adventure game, crazy 3D simulation game, deluxe calculator app, and minimalistic alarm clock app. A number of apps drop from paid to free on a daily basis*, and we pick the top four everyday, as many of the others aren't worth your time even for free. Everyday we try to pick apps that are worth spending money on, but are now free to download, and here they are.
*Price drops are temporary, and usually last for just 24 hours, so be quick to download.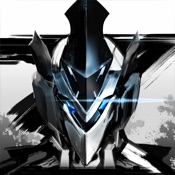 Implosion – Never Lose Hope ($9.99 -> Free, Universal): A deluxe 3D action adventure game set in the future that lets you battle in a Mech suit to fight for the human race. The game features console quality graphics, a touch based interface, and a variety of futuristic weapons with multiple upgrades. The developer has two other games for free as well.
Cytus ($1.99 -> Free, Universal)
Deemo ($1.99 -> Free, Universal)
Goat Simulator ($4.99 -> Free, Universal): Become a goat in a deluxe 3D simulation that revolves around causing as much damage as possible. The game is just a crazy as the title sounds with wacky physics, insane situations, and the power of a goat rampaging through the environment.
Ask MathStudio ($1.99 -> Free, Universal): A deluxe calculator app that focuses on natural language recognition to give you instant answers to your math questions. Rather than typing out an equation, you can enter what is 1 plus 2 plus 3, for example. The app supports basic math, unit and currency conversions, statistics, calculus, graphing, and more.
Red Clock ($1.99 -> Free, Universal): A minimalistic utility app that offers up weather and alarms in one seamless package. There's a big clean clock with easy to set alarms, combined with multiple weather stats presented through numerous themes.