Today's iPhone, iPad, and iPod touch free apps daily include a run 'n' gun shooter, jigsaw puzzle collection, parking app, and drawing app. A number of apps drop from paid to free on a daily basis*, and we pick the top four everyday, as many of the others aren't worth your time even for free. Everyday we try to pick apps that are worth spending money on, but are now free to download, and here they are.
*Price drops are temporary, and usually last for just 24 hours, so be quick to download.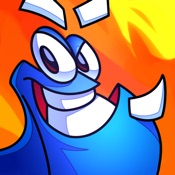 Lost Socks: Naughty Brothers ($4.99 -> Free, Universal) [Review]: A run 'n' gun shooter with a boat load of enemies and dangers to lead the sock past, on the way to the washer. From the very first level there is never a dull moment as you jump, dash, and fire your way through 30 levels in total. Every sequence in the game requires multiple consecutive maneuvers with proper timing to deal with all that comes you way.
Ravensburger Puzzle ($2.99 -> Free, Universal) [Review]: A jigsaw puzzle app that emphasizes the interface above all else. You're given the obvious advantages of digital jigsaw puzzles so that you never lose a piece, or take up table space, and you can work on your own time. It's more than that though, as everything is designed for touch to give you the best of a real world jigsaw puzzle combined with the benefits of the iPad version. The app includes over 150 different puzzles, and you can play each one in different piece arrangements from 20 to 500 pieces with multiple intervals in between.
Parkbud ($1.99 -> Free, iPhone): A parking app that lets you keep track of where you parked based on GPS location. You can also add notes, parking meter timers, and reminders. The app features payment options for parking where mobile payments are accepted, as well as a full view of potential parking spots on the map with navigation as well.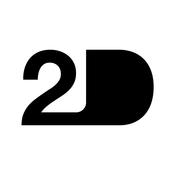 2D ($3.99 -> Free, iPad): A drawing app for iPad that features over 90 different brushes to let you paint, draw, sketch, illustrate, and more. There are also additional tools to apply filters, textures, stencils, text, and collages. You can make mixed media creations by combining the brushes and tools for varied artwork composition.