Today's iPhone, iPad, and iPod touch free apps daily include a quick action challenge, wind instrument app, focused reminders app, and minimalistic budgeting app. A number of apps drop from paid to free on a daily basis*, and we pick the top four everyday, as many of the others aren't worth your time even for free. Everyday we try to pick apps that are worth spending money on, but are now free to download, and here they are.
*Price drops are temporary, and usually last for just 24 hours, so be quick to download.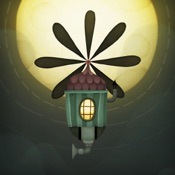 Moonlight Express ($0.99 -> Free, Universal): A quick action one touch challenge in which you need to help Santa deliver gifts in a skyscraper filled city. Simply tap the screen to launch packages into the windows of the different floors of the building. There's a vertical side scrolling challenge, and a great art style.
Windy ($0.99 -> Free, Universal): The app turns your iOS device into a wind instrument allowing you to blow into the microphone to play a tune. You simply tap, and hold the on screen keys to change the notes that you play as you blow into your device. Windy lets you play a trumpet, flute, or saxophone with specific songs to play.
Photo Reminders ($0.99 -> Free, Universal): A unique reminders app that lets you use photos to set-up reminders. Rather than entering text into multiple menus, you simply snap, or import a photo for a visual reminder. You can set-up alerts, as well as add voice memos, and sync everything to Evernote, and Calendar.
Minibudget Pro ($1.99 -> Free, iPhone): A minimalistic budgeting app that lets you set a target amount to spend, and then simply add expenses as they happen. Each new expense shows the live resulting budget, and you can add details to your expenses to easily categorize them. The app also features a spending simulation to see how a shopping list will impact your budget.