Today's iPhone, iPad, and iPod touch free apps daily include a poker app, time tracker, budget app, and photo effects app. A number of apps drop from paid to free on a daily basis*, and we pick the top four everyday, as many of the others aren't worth your time even for free. Everyday we try to pick apps that are worth spending money on, but are now free to download, and here they are.
*Price drops are temporary, and usually last for just 24 hours, so be quick to download.
Pokerrrr ($0.99 -> Free, Universal): Now you can play poker without gathering everyone around, and without the need for a deck of cards or chips. Pokerrrr is an app that lets an iPad act as the poker table and dealer, and treats any connected iPhone as an individual hand. The app can work in the same room with everyone looking at the iPad, or even connected to the Apple TV. Pokerrrr also works for online multiplayer, so you can connect with anyone no matter where they are.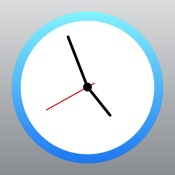 TimeStamps ($0.99 -> Free, iPhone): Now you can always have your time sheet with you, and the ability to edit it and view it on the go. The app includes one button to clock in and out, and records all your different activities in a viewable list as well as provide statistics. You can export your time, and always view how much time you have left, as well as potential overtime.
Budget and expense tracking ($1.99 -> Free, iPhone): A finance manager that makes it easy to add in and keep track of your expenses by category, calendar, and budget views. You can see how your money is spent, and then set up budgets to try to reign in your spending. There's also statistical reports and data export options.
Gloomlogue ($0.99 -> Free, iPhone): A unique photo effects app that lets you transform your photos into illustrated gloom paintings. There are 15 different main filters, with the ability to add effects, fonts, frames, blur, glow, basic edits, and more.