Today's iPhone, iPad, and iPod touch free apps daily include an OCR app, deluxe combat game, heart rate monitor, and calendar app. A number of apps drop from paid to free on a daily basis*, and we pick the top four everyday, as many of the others aren't worth your time even for free. Everyday we try to pick apps that are worth spending money on, but are now free to download, and here they are.
*Price drops are temporary, and usually last for just 24 hours, so be quick to download.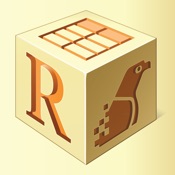 Readiris ($14.99 -> Free, iPad): A deluxe OCR system that can transform your scans into fully editable and searchable text. The app supports over 120 different languages, and you can import files in multiple ways to let the app start recognition.
Infinity Blade II ($6.99 -> Free, Universal) [Review]: The sequel picks up right where the original left off, and gives you much more depth to the same overall style. The gameplay is something that is perfect for touch, enjoyable throughout, and one you'll keep coming back to. The addition of multiple environments, a much more fleshed out story, and more paths to choose from really enhance what was such a great game to begin with.
Runtastic Heart Rate Monitor ($1.99 -> Free, iPhone): The app turns your iPhone into a heart rate monitor by simply placing your index finger over the camera. Not only can you track in the moment, but can also keep track of your heart rate over time to see your max, resting, before and after exercise, and more.
Parker Planner ($2.99 -> Free, iPhone): A calendar app that merges complexity, and simplicity into one. You can add calendar appointments, to-dos, and notes with each one pinning to the day that you double tap to create the new entry.