Today's iPhone, iPad, and iPod touch free apps daily include a point and click adventure, text based adventure, survival guide, and kids app. A number of apps drop from paid to free on a daily basis*, and we pick the top four everyday, as many of the others aren't worth your time even for free. Everyday we try to pick apps that are worth spending money on, but are now free to download, and here they are.
*Price drops are temporary, and usually last for just 24 hours, so be quick to download.
The Walking Dead: A New Frontier ($4.99 -> Free, Universal): TellTale's Walking Dead point and click adventure series continues for a third season with all new characters and settings to interact with. Clementine returns, the walkers continue, and the choice based dialogue is intense as ever.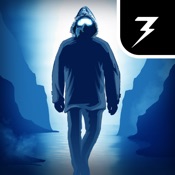 Lifeline Whiteout ($2.99 -> Free, Universal) [Review]: A choose your own adventure text based gaming experience that fits well on Apple Watch, and works just as well on iOS. The Lifeline games focus on presenting you with a protagonist in a trying circumstance, and the characters communicates with you in a text message style set-up. In Lifeline Whiteout, you meet V. Adams, who's stranded in snow capped mountains, and struck with amnesia. Once again, you're tasked with deciding what the protagonist should do, whether it's investigate one thing or another, take the safe or risky path, eat this or that, and more.
Survivalpedia ($4.99 -> Free, Universal): The app features seven military field manuals with thousands of pages and illustrations regarding survival. You can annotate and markdown the survival manuals. The app can be used by military or survival enthusiasts, or just an average person looking for survival tips for general knowledge or a camping trip.
Cute Mini Monsters ($2.99 -> Free, iPhone): A kids app to help toddlers learn to count with simple jigsaw puzzles, and an interactive counting book. There are cute colorful creatures to interact with as kids drag pieces of the monsters together, which helps develop motor skills, and number skills.