Today's iPhone, iPad, and iPod touch free apps daily include a brain teasing challenge, toddler app, interactive kids app, and math utility app. A number of apps drop from paid to free on a daily basis*, and we pick the top four everyday, as many of the others aren't worth your time even for free. Everyday we try to pick apps that are worth spending money on, but are now free to download, and here they are.
*Price drops are temporary, and usually last for just 24 hours, so be quick to download.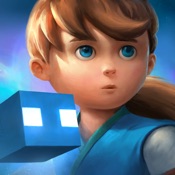 Warp Shift ($2.99 -> Free, Universal) [Review]: A brain teasing challenge as you need to slide blocks of the chamber to create the path to the exit. You can move entire rows or columns with each chamber composed of multiple squares with different entry and exit points. The goal is to line up the path in as few moves as possible in an attempt to earn three stars. Warp Shift features 75 levels spread across five sections with each section introducing a new challenge to contend with.
Busy Shapes ($1.99 -> Free, Universal) [Review]: An app designed for children from 2 years, and up, and has a focus on very early education. The app is all about helping little ones recognize shapes, and colors, while directly using touch. Each screen offers one, or two shapes to interact with, and the goal is to drag shapes into matching holes. For instance, drag a yellow triangle piece into the yellow triangle hole. As the child advances, there are gates to slide out of the way, shapes that move by themselves, three different shapes for two holes, and more challenges.
Highlights Monster Day ($2.99 -> Free, Universal): A children's app that emphasizes lessons of everyday life as kids get to take care of colorful monsters. The app lets you care for the monster throughout the day to brush its teeth, feed it, play games, help with a science project, and more. There are five monsters to choose from.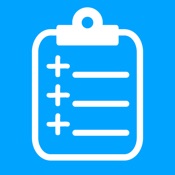 Sums Up ($2.99 -> Free, iPhone): A utility app that lets you paste in any text, and the app finds any numbers and adds them together. It's a great way to keep track of a balance sheet, or any group of numbers within text.