Today's iPhone, iPad, and iPod touch free apps daily include a productivity utility, fine tuned calculator, drag racing game, and calendar app. A number of apps drop from paid to free on a daily basis*, and we pick the top four everyday, as many of the others aren't worth your time even for free. Everyday we try to pick apps that are worth spending money on, but are now free to download, and here they are.
*Price drops are temporary, and usually last for just 24 hours, so be quick to download.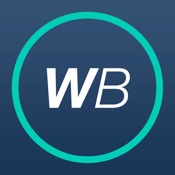 WorkBreaker ($0.99 -> Free, iPhone): A productivity utility that offers a pomodoro timer to have focused work sessions with designated breaks. The app includes notifications and a Notification Center widget to be alerted at different times, and see the progress to the next alert.
Basic Calc Pro ($1.99 -> Free, Universal): A fine tuned calculator app that focuses on basic functions for quick entry, and easy to gather calculated results. The app also includes calculation history, and shows the present modifications to see your calculations in progress.
Drag Racer: Pro Tuner ($0.99 -> Free, iPhone): A 2D drag racing game with over 40 cars to collect with multiple upgrades for each vehicle. The game is all about shifting gears at the right time to outpace your opponent.
Sketch Calendar ($2.99 -> Free, Universal): A calendar app that lets you write on any day like you would with a planner, whiteboard, or wall calendar. The app emphasizes handwriting over entering data fields to present each individual day as a full screen drawing canvas, and then you can view the whole month with your sketches shrunk within each window. There is also cloud syncing.