Today's iPhone, iPad, and iPod touch free apps daily include a music discovery app, pinball game, stunt filled motorcycle challenge, and action puzzle game. A number of apps drop from paid to free on a daily basis*, and we pick the top four everyday, as many of the others aren't worth your time even for free. Everyday we try to pick apps that are worth spending money on, but are now free to download, and here they are.
*Price drops are temporary, and usually last for just 24 hours, so be quick to download.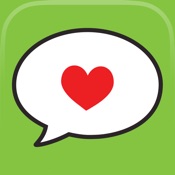 Hype Machine ($0.99 -> Free, Universal): A music discovery app that gathers together what music is being talked about the most on various blogs. You can listen to the most written about music with up to the minute updates. There are also various filters to focus on particular genres, blogs, and more.
Star Wars™ Pinball 4 ($1.99 -> Free, Universal): Zen Pinball makes some great pinball tables with deluxe pinball physics combined with neat table design with iconic brands. They have a stand alone Star Wars collection, and the app download includes The Empire Strikes Back table for free. There are additional purchasable tables from The Force Awakens, Return of The Jedi, Rebels, and more.
Rock(s) Rider ($2.99 -> Free, Universal): A stunt filled motorcycle game based on Trials as you need to complete the obstacle courses with all kinds of twists, turns, and pitfalls. There's a deluxe 3D graphics engine for the large number of levels, 110 challenges, and side by side boss races.
Sunday Lawn Seasons ($0.99 -> Free, Universal): An action puzzle game in which you need to stay on top of every square of your yard. The Seasons installment changes up the lawn mowing of the original to give you a leaf vacuum challenge in the fall, snow shoveling in the winter, and fertilizing in the Spring.
Rat On A Snowboard ($0.99 -> Free, Universal): Another Winter game from Donut Games.